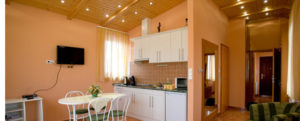 Aren't you just tired of living where you experience the stress that comes with the hustle and bustle of the city? If your top priority is to get away from the daily grind, but are tired of long road trips, plan a trip and explore some of the apartments in Lake Arrowhead. It's the perfect place for Southern Californians to escape the heat as well as the hustle and bustle of the valleys below Situated on Highway 18 at an altitude of 5,100 feet,
Lake Arrowhead apartments comprise of lots of property designed for full-time residents. The community has a proactive online presence which makes it easier for you when looking for an apartment to rent in this place.
Lake Arrowhead community is widely referred to as the Alps of Southern California because it is cozy, quaint and stunningly beautiful. Despite the fact that mountain living is not for everyone, once you live in one of the Lake Arrowhead apartments overlooking the picturesque lake and mountain you wouldn't want to live anywhere else. Mountain residents in Lake Arrowhead live at a slower pace than valley-dwelling visitors. This is because they live in stunning scenery, surrounded by wildlife. The area offers 5-star resort accommodations and quiet, affordable rustic cabins for guests.
Besides, this paradise resort offers countless outdoor recreational activities such as bicycling, fishing, water and snow skiing, backpacking and hiking that are easily accessible from most of the Lake Arrowhead apartments. It also participates in festivals with the most popular one being Oktoberfest which is the biggest Oktoberfest in the country. There are lots of wine tasting events and concerts held across the mountain. If you prefer the arts, then you won't be disappointed by the galleries,
Searching for a place to relocate to in Lake Arrowhead doesn't have to be a chore or a constant bother. On the contrary, with a bit of pre-planning and organization, your apartment search can go smoothly resulting in a fabulous new place to live in Lake Arrowhead. Here are some tips to get you going in the right direction.
1. Know what you are looking for
With so many listed properties in the market, your options are numerous. The types of apartments in Lake Arrowhead listed as available include
   • Senior Apartments
   • Studio apartments
   • Corporate apartments
   • What payment plan do you have in mind?
   • How much can you afford?
   • How much are you will spending during the whole process of looking at Lake Arrowhead apartments?
   • What area of Lake Arrowhead do you want to live?
   • How many bedrooms do you want?
   • What kinds of amenities do you want? Do you want access to a shopping mall? A gym?
   • Do you prefer a gated community?
   • What features do you desire to be inside the apartment?
2. Maintain order
When looking at some of the Lake Arrowhead apartments, you will need to keep track of what you are yet to see, what you like and what don't like. Creating a folder is the easiest way to keep your apartment search organized. You can print out apartment listings and take them with you when you go to see the apartment. Take down notes on the listings that will help you remember them. In this notebook, keep a separate list of the apartments that have the features that you desire.
3. Set some dates
How quickly you want to move will determine the amount of time you allow for finding your apartment. Be sure to mark your calendar with your intended move date and move backward. Allow yourself one to two months to find an apartment If you are under no time pressure, making sure to leave enough lead time to pack, move and clean your old place.
4. Get your papers in order
Also, remember to attach additional documents when sending out your apartment application. Only filling out the form with your information and a list of past apartments is not enough. Write a good application to help the landlord decide whether you're a responsible renter. As such, he or she will ask for more items that will show that you're on top of your game.
Once you have everything ready, be sure to go over the lease agreement before signing it to avoid future problems with your landlord.