Southern California — infamous for its pristine beaches, numerous hiking grounds and ofcourse, the impeccable seafood. Yet Southern California is known for something else of equal importance to the aforementioned activities: breweries. From larger, more established breweries to smaller, independently-owned microbreweries, the space that inhabits Southern Cali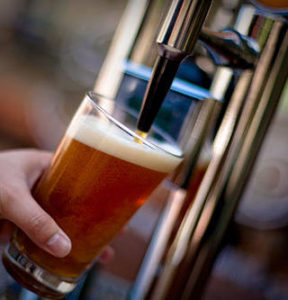 fornia isrich with local, appetizing beer — making it the ideal location to bring potential business clients while enjoying the pristine, surrounding forest and discussing business. It doesn't matter if you're spending the afternoon engaging with the breathtaking scenery surrounding a Lake Arrowhead brewery or enjoying a casual, fish taco-infused lunch at a local brew pub restaurant; the companionship, enjoyability and unique experience that breweries allot individuals everywhere are simply irreplaceable.
So before you book your next business meeting at the local corner deli, take a moment toreconsider bringing your future business partners to a Lake Arrowhead brewery ormicrobrewery. Not only will your clients be impressed, but they'll keep you in mind as they relate their experience to friends and family throughout the upcoming workweek. If you're still notconvinced, here are three reasons why you should bring your clients to a business meeting at a local brewery in Lake Arrowhead.
Bike Through the Day, Do Business Over Beers
Lake Arrowhead, commonly referred toas the " Alps" of Southern California, is more than a pretty face; it boasts more recreational activities than you can count on one hand. Bicycling, backpacking, hiking, water skiing, fishing and snow-skiing are only the beginning of the outdoor activities that this untouched landscape provides. If you're serious about landing a large client account, skip the familiar turkey sandwiches at the corner deli and book a full day of activities inLake Arrowhead. Take your clients onan invigorating bike ride through the infamous Lake Arrowhead Loop (if they'reupto it) or take a casual ride through anyof the numerous, low-elevation trails around the San Bernardino National Forest. Put business on the back burner for a few hours as you enjoy companionship with your potential clients—but end the day with a rich, hoppy beer (or whatever your palate craves) at a local Lake Arrowhead brewery. Once you're resting comfortably at any one of the breweries around the Lake Arrowhead area, you can start talking business.
Center Your Clients With Meditation
If your clients aren't quite what you might deem " outdoorsy," there's still plenty of non-aerobic ways to entertain potential business partners without breaking a sweat. Lake Arrowhead holds annual meditation retreats, providing the perfect dayor weekend escape from the " flatlands" ofSouthern California. Walk out into the wilderness of the San Bernardino National Forest, find a quiet place far from civilization and allow yourself to sink into a meditative state. This is a particularly lucrative activity for holistic clients who would rather spend the dayin the tranquility of the forest than water-skiing or bicycling. After your clients have had a chance to diffuse from the stress of Los Angeles traffic, hectic work weeks and stuffy meetings, treat them toanorganic, locally-harvested meal from a Lake Arrowhead brewery in the surrounding territory. Real business connections aren't made through Facebook or conference calls; they're made through uniquely genuine bonding experiences (and, as always, usually encouraged by local spirits).
Treat Clients to Microbrews at the Beach
After a stuffy workweek of fighting traffic, pollution and burnt-out employees, it's no surprise that clients might want to let loose. And although it's tempting to meet potential clients at the local bar (out of convenience), you willbe much, much better served by treating them toanenthusiastic, heart-pounding day spent drinking microbrews from a local brewery in Lake Arrowhead while absorbing the sun and sand from one of the many accessible beaches surrounding the lake. Jump into the water, become exhilarated by the experience and wash upon shore with
out a single thought of your workweek or impending duties this upcoming Monday. For once, allow your clients to sit back, gaze at the forest and dip their toes in the water of the lake — all while sipping a well-crafted hefeweizen from a local Lake Arrowhead brewery. It's anexperience they'll daydream about while commuting through Southern California traffic next Monday.
Get Ahead of Your Competition
The typical, go-to lunch meeting no longer cuts it; if you really want to land that large client account, you absolutely must put yourself ahead of the competition — and give your clients anexperience they will never forget. So before you confirm your lunch date for next week, take a moment and reflect: How will this serve the relationship I'm attempting to establish with this client? Will this provide a remarkable experience for them? If the answer is" no," then your competition has already won. Don't settle for ordinary — treat your clients toan extraordinary experience that they'll never forget in Lake Arrowhead.