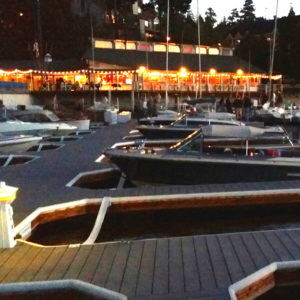 Because it is a resort community, it would certainly seem like there would be a Lake Arrowhead Yacht and Country Club. After all, Lake Arrowhead is a region that centered on leisure. It is also a local sailing Mecca. But, there is no Lake Arrowhead yacht and country club. Although, there are two local institutions that offer both of those functions: The Lake Arrowhead Yacht Club, and the Lake Arrowhead Country Club. Both of these clubs offer a wonderful contribution to leisure society in the Lake Arrowhead region.
History
Because these two types of clubs often have overlapping membership bases, most communities have combined the two types of clubs. However, Lake Arrowhead has kept separate recreation clubs rather than one Lake Arrowhead Yacht and Country Club. Both clubs have their own rich history that adds to Lake Arrowhead's culture in a way that they would not be able to do separately.
Lake Arrowhead History
Until the late 19th century, Lake Arrowhead was a beautiful mountain valley surrounding Little Bear Creek. It was a region mostly used for forestry, when, in 1891, a business consortium decided to dam Little Bear Creek to create a reservoir to supply the San Bernardino Valley with irrigation water. Construction on that dam began in 1893. However, as farmers on the other side of the San Bernardino Mountains also needed that water, the project quickly became bogged down by lawsuits. By 1912, the California government had made it illegal for the business group to sell the water from the dam or to use it for electricity generation. And so, the half-realized dam project was abandoned.
Eight years later, in 1920, a group of businessmen from Los Angeles bought the abandoned dam project and the land around the nascent lake. They had a dream to create a resort community in the San Bernardino mountains. They changed the lake's name to Lake Arrowhead, and made vast improvements to the local infrastructure, including building a village site and improving roads to the area.
Because the region is so lovely, it began to attract many different kinds of people, from Hollywood film producers, to notorious Prohibition-era gangsters. It became quite a popular resort for people from the nearby Los Angeles area. This was the beginning of Lake Arrowhead as the beautiful community it is today.
Lake Arrowhead Country Club
Lake Arrowhead Country Club has a heritage that is closely tied to that of the community. Lake Arrowhead had golf course dating back to the earliest days of the resort, but it had fallen into disrepair. In the 1960s, the Lake Arrowhead Development Company bought and rejuvenated the original nine-hole course, and added an additional nine holes. A clubhouse was also built and a star-studded grand opening was held, featuring celebrities like Bob Hope and Tony Bennett.
In 1978, the golf course, clubhouse, and tennis courts were purchased by the members of the Lake Arrowhead Country Club. Since then, it has established a reputation for elegance and recreation.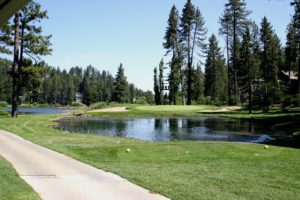 Lake Arrowhead Yacht Club
The Lake Arrowhead Yacht Club shares a similar ties to the history of the area as the Country Club. Established in 1932 during Lake Arrowhead's early heyday by group of sailing aficionados, the Yacht Club has grown along with the community. Over time, it has developed a well-deserved reputation for sailing excellence.
Throughout the 20th century, the Lake Arrowhead Yacht Club has installed a marina and a private clubhouse. As a members-only local institution, the club offers excellent sailing competitions and unparalleled social opportunities for members and their guests. This exclusive club is simply the best way to sail on Lake Arrowhead.
So why is there no Lake Arrowhead Yacht and Country Club? Why have the two clubs not merged into one social club? The main answer is that offering the two different organizations serves members better, even if many of those members are the same people. Because the Lake Arrowhead Yacht Club is a marine institution, it specializes in sailing, not golf or tennis. If it had to divide its interests between scow races and golf, one of the two may come up poorer because of it.
Similarly, the Lake Arrowhead Country Club offers premier-level golf and country club service. Because it can leave marine recreation to the golf club, it is free to excel at more terrestrial amusements.
The non-existence of the Lake Arrowhead Yacht and Country Club is really a boon to members of each organization, because they provide multiple venues for elegant social events and dedicated recreation facilities for each sport.
Both the Lake Arrowhead Yacht Club and the Lake Arrowhead Country Club offer exclusive, members only access to some of the finest facilities in the region. At both clubs, members and their guests can experience the best dining and recreation in Lake Arrowhead. Neither of these clubs offer an experience to forget.