HOW DOES ONE FIND LAKE ARROWHEAD?
"A Thousand Mile Journey Commences With a Single Step"

Hanyu Pinyin
What county is Lake Arrowhead in?
Where is lake arrowhead California located? After discovering a detailed series of investigative reports on unique locations in the USA, I stumbled upon Lake Arrowhead. This is a Southern California resort town with an immaculate setting of the San Bernardino mountains located in the background.  
What county is Lake Arrowhead in? Lake Arrowhead is located in the county of San Bernardino and is in the state of California USA, respectively. The town gets its corresponding name from Lake Arrowhead Reservoir. 
This town would have been named Little Bear Valley. However, it was about 1920 when a group from Los Angeles, CA, called the Lake Arrowhead company, purchased the lake. The company also purchased the surrounding land near the lake, and that's when the name change occurred.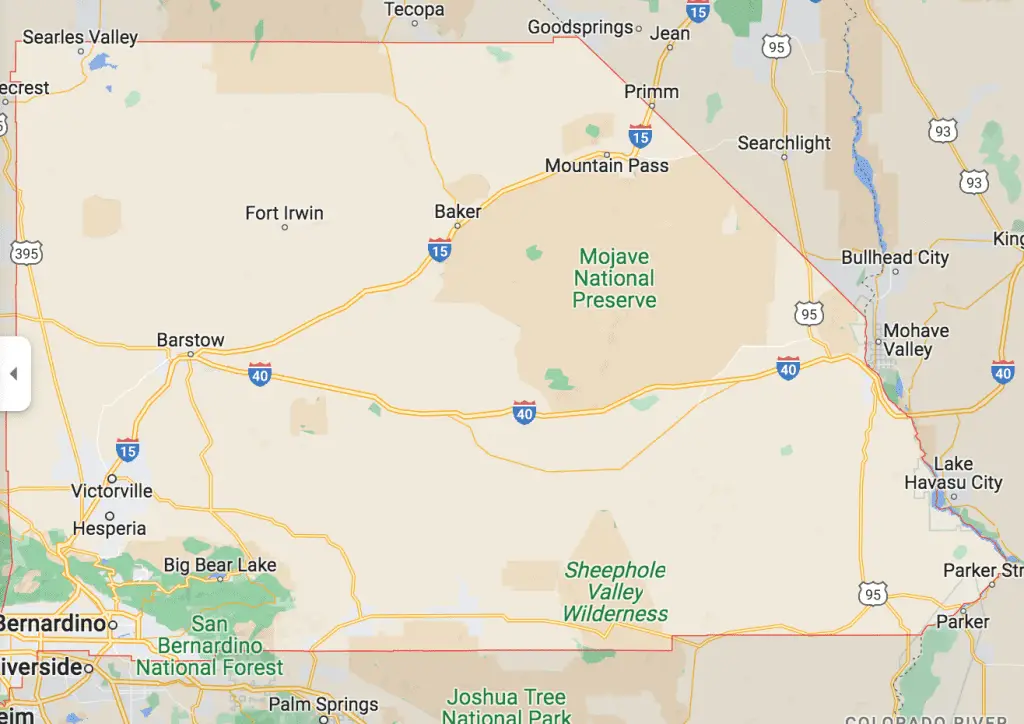 Yet, before the name change happened, Little Bear Valley was used as hunting grounds by the Paiute Nation of Native Americans. The story of this area changed in 1826 when Jedediah Smith and his partner, a fur trader, walked into this area. Lake Arrowhead, CA has a rich history and is a very scenic place to behold.
Geography of Lake Arrowhead
What can you see when looking at an Arrowhead Lake California map? When we look for Lake Arrowhead in California, you will notice it is located in San Bernardino County, and it can be found on the map about 30 minutes away from the city of San Bernardino.
If you look at the land and water ratio of the area, 6.5% of the area is water, this equates to about a little over 1.2 square miles or 3.2 km2 of water located in the Lake Arrowhead area. Besides this, the land area of Lake Arrowhead is nearly 18 square miles or almost 46 km2. The total area of 
Lake Arrowhead is almost 19 square miles or just about 50 km2. The current elevation of this resort town is just over 5,100 feet or tipping slightly over at 3.17 km2. If you plan to explore nature in this area and want to know your precise location, the coordinates are 34°14′54″N 117°11′21″W. 
Did you know that Lake Arrowhead is a private lake? is being governed by the Arrowhead-Lake Association. It is important to know if you are visiting this area that the lake is restricted and only to be used by the property owners of the lake. If you would like more information about using this lake, contact the association that manages the area. Here are a few of the communities that can be found near Lake Arrowhead:
Nearby Communities
Grass Valley
Cedar Glen
Blue Jay
Rim forest
Twin Peaks
Hook Creek
Deer Lodge Park
Sky forest
Agua Fria
Hook Creek Track
Lake Arrowhead is a massive 782 acres at full capacity. Also, it is about 3 km2. The lake's amazing shoreline stands 14 miles, and the width of this lake is about 1.5 miles. There are several communities with residents located outside of the village of Lake Arrowhead. Some of the communities near Lake Arrowhead include this list: 
Local Climate
I have found the climate in this area to be very warm during the summer, and it is a Mediterranean type of climate. Despite being in Southern California, four distinct seasons exist in this area. This means there is an array of outdoor activities that you can enjoy throughout the year!
When I think of Lake Arrowhead in Southern California, according to the latest weather facts, the summers have monsoon thunderstorms and commonly warm temperatures. Also, believe it or not, there is lots of snow in Southern California located in the Lake Arrowhead area during the winter months. Yet, Lake Arrowhead experiences sunny days throughout the year with nearly 300 annual days of sunshine. 
If you want to see the lake, you should know that since 2011 the lake has been slowly receding and its water levels are dropping because of the drought. This significant fact has affected the shoreline, and most of the boating docks are beached. Also, the lake floor has been somewhat exposed. 
The climate in this area can reach as high as 104°F during the summer months and as low as 30°F during the winter months. However, the climate is correspondingly fair throughout the year according to the seasons. This means no matter what time of year you decide to visit this location, there's always something to do. That includes enjoying nature.
Popular Culture Influences
Lake Arrowhead can be seen in a variety of movies that have influenced its current cinematic success. There are a lot of towns that do not experience the filming of movies in their town. Yet, Lake Arrowhead is an exception because it is not known as a large filming location and is a smaller town located in Southern California. Here are some films that feature Lake Arrowhead as a backdrop and a location for filming: 
Films That Feature Lake Arrowhead
The Parent Trap (1961)
Untamed (1940)
Heidi (1937)
Comin' Round The Mountain (1940)
The Wolf Dog (1933)
The Great Race (1965)
Down in Arkansas (1938)
North of The Rockies (1942)
The Yukon (1939)
Seven Days-of-May (1964)
Fighting Trooper (1934)
North of The Rockies (1942)
Sunrise, A Song of Two Humans (1927)
Several more movies have been filmed in the Arrowhead area, and the completed projects that were mentioned are just a few. Some of the movies have been remade but not necessarily filmed in the area. 
An example of a film that was originally filmed in the Lake Arrowhead area is "The Parent Trap". The original film of "The Parent Trap" (1961) featuring Brain Keith, Hayley Mills, and Maureen O'Hara has the same feel as the 1998 version of "The Parent Trap" that features Lindsay Lohan, Dennis Quaid, and Natasha Richardson.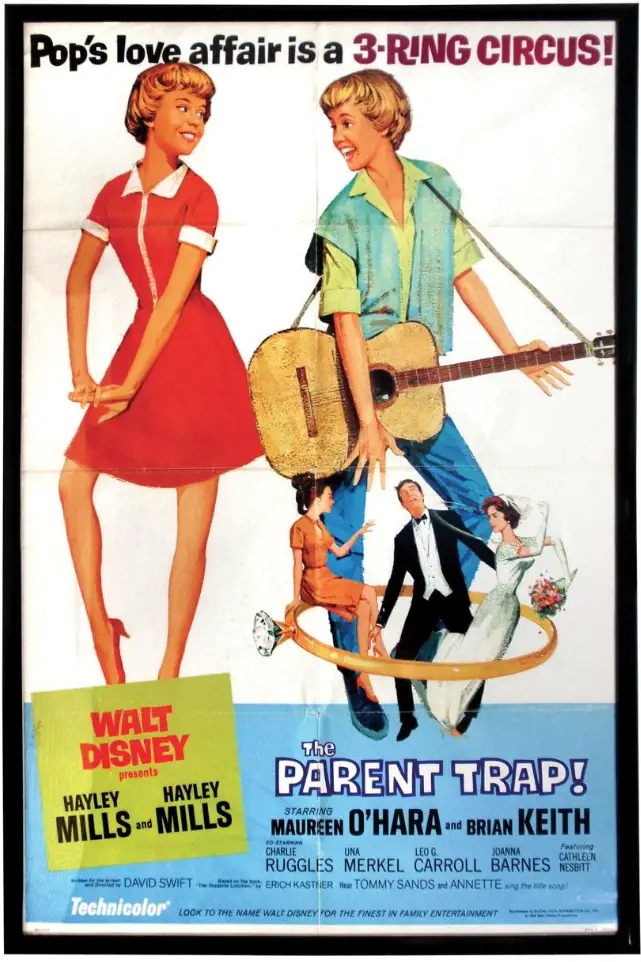 Activities To Experience Locally
There are many things that you can do locally that may surprise you, and leave you visiting this area for years to come. If you are considering your next vacation, Lake Arrowhead could be the destination for you. 
This notion is especially true if you enjoy high-level scenery that will create memories that are shareable on your return home. I think this is truly a unique resort destination. They have a lot to offer for a smaller town. Here are a few things that you may consider doing when you visit Lake Arrowhead located in Southern California's San Bernardino county.
Glamping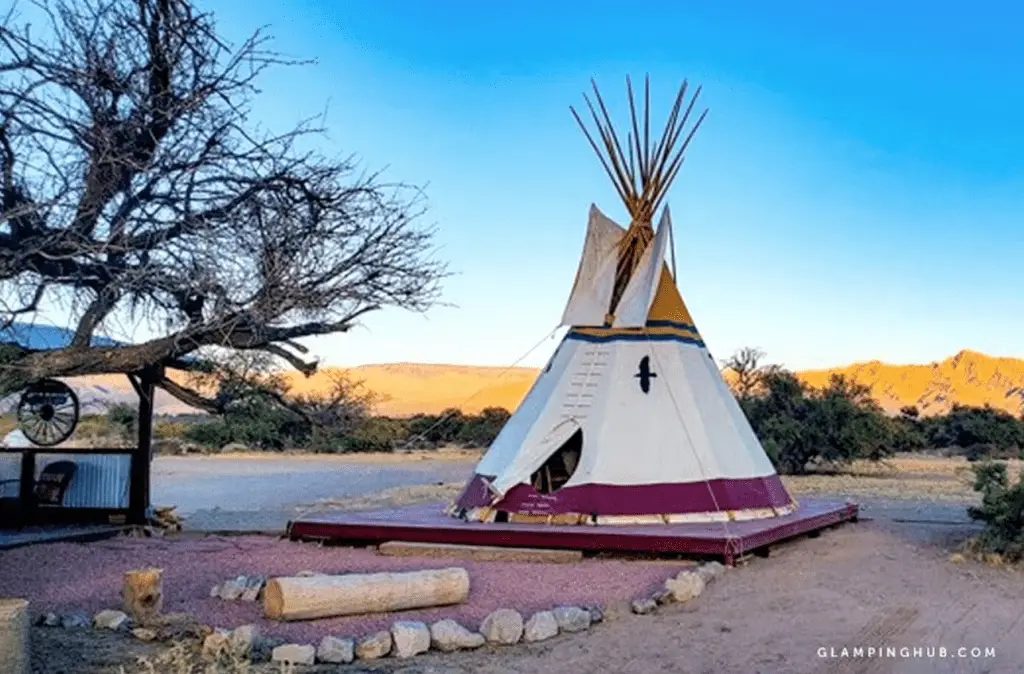 If you are planning a trip to Lake Arrowhead and want to experience life near the town, you may want to consider glamping. Glamping is an activity that you can do to extend your visit to Lake Arrowhead. 
If you want an experience that is unique, then you may want to try glamping. It is more than traditional camping. So, if you want to experience this style of camping, I highly suggest it because this choice has more amenities. What is a glamping trip near lake Arrowhead like? 
Glamping near Lake Arrowhead means that you have the possibility to enjoy the experience of camping with more amenities at your fingertips. If you decide to glamp near Lake Arrowhead, you may enjoy the in-town amenities and supplies during the day. Then, glamp under the stars by night. 
This can be and is designed to be a more luxurious experience. Additionally, this option changes the way that you travel while on vacation or staycation. You may enjoy the great outdoors without sacrificing any of your comforts when glamping. There are several types of experiences that you can enjoy when glamping, including staying in the yurt.
Camping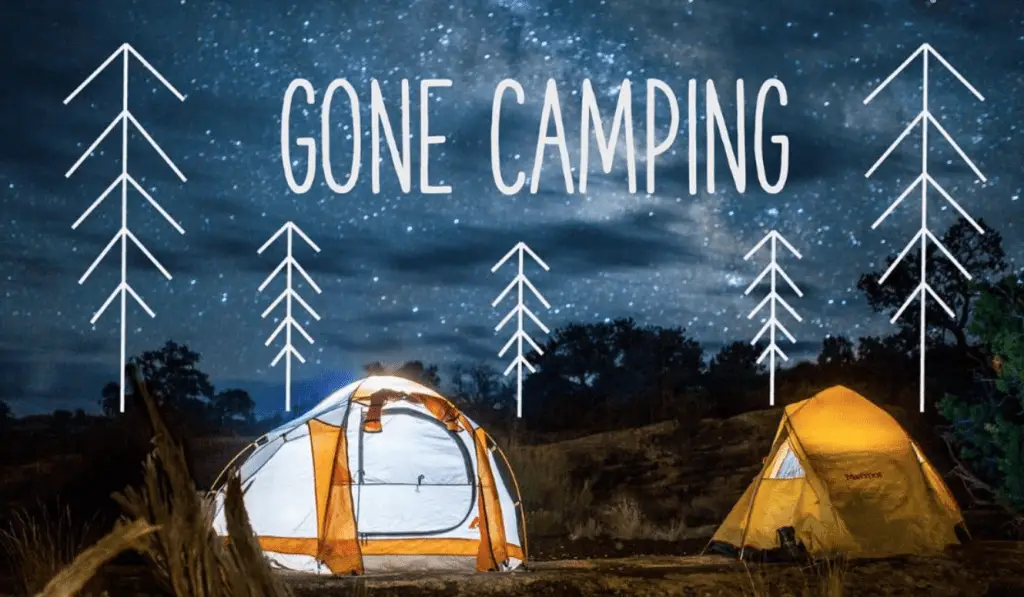 If you would like a traditional experience outdoors, then camping may be for you. You could have a memorable visit camping at Silverwood Lake State Recreational Area. It's important to stay safe while camping and so know the status of the park before you leave. 
This means you may want to plan well in advance because some amenities like restaurants may be closed temporarily for cleaning. Silver Lake State Recreational Area has several park activities you can possibly enjoy, such as the following onsite activities: 
Silverwood Lake Onsite Activities
Recreational fishing
Fishing tournaments
Campfires in fire rings
Hiking
Biking
Eagle activities
Volunteering Onsite
Swimming
Barbecue
Picnicking
Recreational walking or jogging
Bring your boat for recreation or purchase a boat rental
Walk your dog in the parking lot, campground, or picnic areas
Group camping
A slow jog along the Pacific Crest Trail
Although there are many things to do at the Silverwood Lake Recreational Area, for a successful visit it is important to make these plans in advance, including any plans for reservations.
Strolling Around Lake Arrowhead Village
There are many things that you could do while visiting Lake Arrowhead village, including joining one or 50 waterfront shops, specialty shops, and outlets. In addition to this, there are many restaurants you can choose from to enjoy breakfast, brunch, lunch, or dinner. Also, this village has occasional concerts that you can enjoy throughout the year. Here are a few hotspots you could consider for entertainment, shopping, and dining.
Entertainment
The type of entertainment you can enjoy at Lake Arrowhead Village depends on the time and season that you visit the area. It is possible to enjoy their local concert series. The band lineup features many tribute bands that play a variety of popular music. Here are some of the featured bands in the lineup for Lake Arrowhead Village's Concert Series 2022: 
Sample of Concert Series Band Lineup
Appetite For Destruction-Guns & Roses Tribute
Rockin' The Paradise-Styx Tribute 
Colour My World-Chicago Tribute
Venice-Original Band & Lake Arrowhead Favorites
Bonfire-AC/DC Tribute
Twisted Gypsy-Fleetwood Mac Tribute
Kissed Alive-Kiss Tribute
Fast Times-80's Hit Cover Band
Garth Guy-Garth Brooks Tribute
Turn The Page-Bob Seger Tribute
The Start Me Up Band-Rolling Stones Tribute
Wanted-Bon Jovi Tribute
The Fortunate-Son-Creedence- A Clearwater Revival Tribute
The local concert series is one of the largest summer concerts in the Southern California area. This event includes an extensive band lineup and tickets may be purchased before you arrive. It is possible to visit the Lake Arrowhead Summer Concerts' official webpage to get a feel for the atmosphere and to discover the sound of each band. 
Shopping Experiences
There is an extensive list of shopping venues that are available in Lake Arrowhead Village. Some of the well-known stores available in the area include Coach, Claire's, and others. When visiting Lake Arrowhead Village, you may notice that many boutiques are local to the area. When visiting Arrowhead Village, you may want to check out some of these local specialty shops. 
Dining
If this is your first-time dining in Lake Arrowhead Village, you may notice some familiar restaurant brands like Subway and McDonald's. Several restaurants are local to the area, including The Lakefront Taproom Bar and Kitchen. There is almost a little bit for everybody that visits the area when they're seeking something for a quick meal or traditional dinner. Another place that you can visit while in the village includes The Tea and Coffee and Exchange. 
Sightseeing and In-Area Interests
There are several sights and interests in the area that you can explore. Activities include but are not limited to the Wild Haven Ranch, Lake Gregory, and Lake Arrowhead Queen Tour Boat. If you are looking for extended experiences where you can sightsee and meetup, these further interests may intrigue your tastes for exciting activities in the Lake Arrowhead Village area: 
Additional Activities 
The Mackenzie Water Ski School – may be a good opportunity for you if you're seeking a way to ski with your family or learn how to ski better. It may be an excellent opportunity for those who want to expand their activity list during the summer or warm months in the village. 
Mountain Adventures – if you're against yours I'm looking for a way to enjoy trekking along the mountain, then using an ATV may be the choice for you. It may be possible to book an appointment for groups to enjoy ATV rentals for riding along the mountain. The ATV adventure music lasts about an hour and the minimum age to enjoy this activity is 14 when riding solo.
The Sky Park at Santa's Village – If you're enjoying the Arrowhead Village area, you may want to visit somewhere nearby, if it is adjacent to your arrangements at Lake Arrowhead Village. The Skypark at Santa's village is a great way to enjoy music, mountain biking, and zip lining.
Local Architecture
The local architecture can be tied back to popular culture in the 1920s and 30s. As listed above, there were a lot of movies that were made during the 20s and 30s at Lake Arrowhead Village. Since there were a lot of movies being made during this timeframe, there were also a lot of stars that visited Lake Arrowhead Village from Hollywood. 
Many Hollywood stars during that time frame used the best architects in the area of Southern California. Some of the great architects that built the homes that the stars resided in were built by Frank Lloyd Wright's son, who is Lloyd Wright. Here are a few notable names of architects that helped design some of the buildings that are still standing today in Lake Arrowhead village:
Notable Architects
Morgan, Walls, and Clements
Marston, Van Pelt, and Maybury
Lutah Marie Riggs
Paul Revere Williams
John Byers
William Woollett
When visiting Lake Arrowhead Village, you may notice that architecture has a similar feeling that compliments each other as a whole. Most of the buildings there are English Tutor style or French Norman. 
Regional and Surrounding Wildlife
There has been an increase in residential developments and business developments in the Lake Arrowhead Village area. These developments have called many of the natural wildlife to Ava gate or migrate to other areas nearby or further areas in the United States.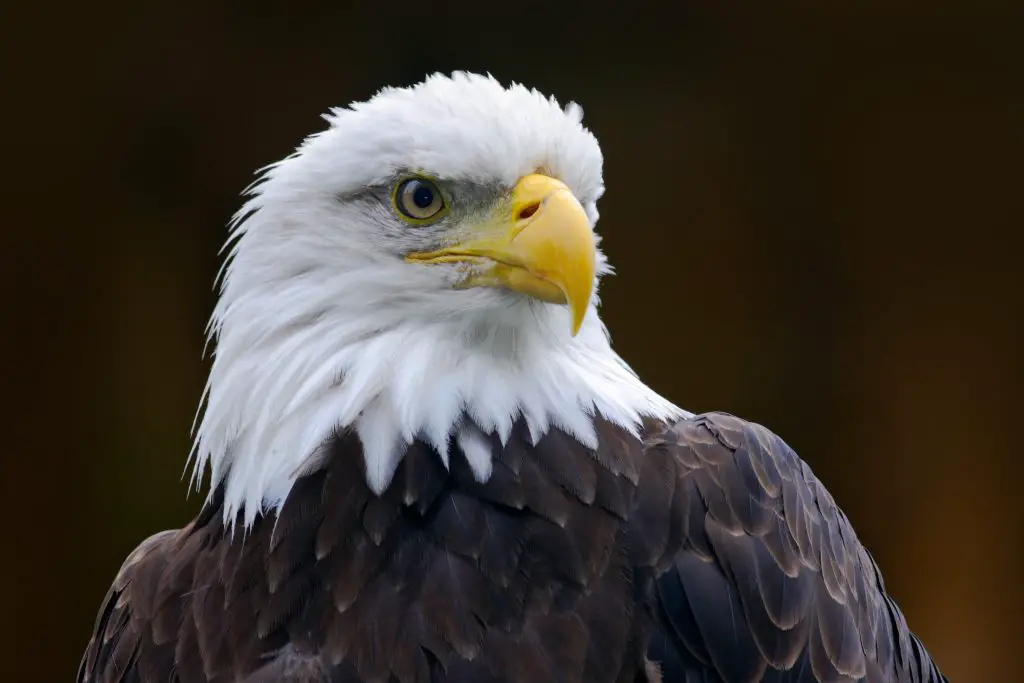 However, in quieter areas in the village, you may notice that there are several species of wildlife that can be seen today. Some of the species of birds that can be seen in the area include different types of woodpeckers, bald eagles, and an array of ducks.