TRAVELERS GUIDE TO LAKE ARROWHEAD ATTRACTIONS
Lake Arrowhead, California was never meant to be a lake but an irrigation system for citrus crops in the 1800s. Instead, over time, it has evolved, becoming one of the most beautiful man-made lakes ever completed. The lake and the community of Lake Arrowhead nestle inside the San Bernardino National Forest, in the mountains. Known as "The Alps of Southern California", these mountains hide the best outdoor recreational paradise on the west coast. You'll be delighted at all the options and activities available to travelers and tourists.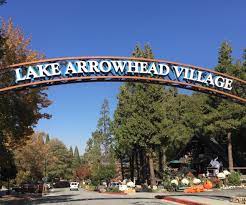 Exploring Nature
Wildhaven Ranch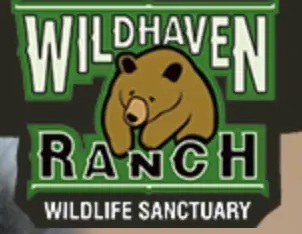 I love animals! If you love interacting with animals, check out Wildhaven Ranch in Lake Arrowhead Ca. You can feed bears, interact with raccoons, and observe and learn about coyotes. Not just those animals, of course, but a lot of others as well. Wildhaven offers guided tours, natural habitats, fun programs, and more. It's the place to get up close with the animals like never before. You will find a visitors' information booth open every day. There, you can find maps, answers to questions, and tour information. The people operating the booth focus on making each individual's experience the best and customizing which activities would be enjoyed the most.
29453 Pineridge Dr
Cedar Glen, CA 92321
(909) 337-1391
Heaps Peak Arboretum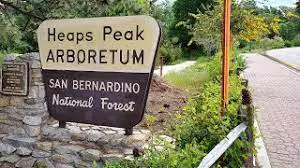 The arboretum is a great activity for plant and nature enthusiasts. Take a tour while the guide points out the flowers and plants found in the area. Go shopping for plants to take home. Participate in group activities with your friends or even make a few new ones. Go on a picnic or hike trails through the gorgeous scenery.  Take souvenir photos of the breathtaking sequoia trees. There is plenty to do here.
29358 Rim of the World Hwy #18
Lake Arrowhead, CA 92385
(909) 382-2790
Tours 
Enjoy The Mountain 
Are you looking for something a little more adventuresome, something to get your blood pumping? Enjoy the Mountain is your answer. It offers off-road tours that speed up the fun. You can use a well-maintained, high-quality ATV to explore the trails while savoring the natural beauty around you. Enjoy the Mountain also provides all the safety equipment and fuel. For this attraction, you will need to make reservations.  The tours are customized to your personal adventure as much as possible. The company has a special use permit from the US National Forest and California Park and Recreation, so they are a 100% legal company.
Lake Arrowhead, CA 92321
(844) 386-6691
Boating and Water Attractions
McKenzie's Waterski School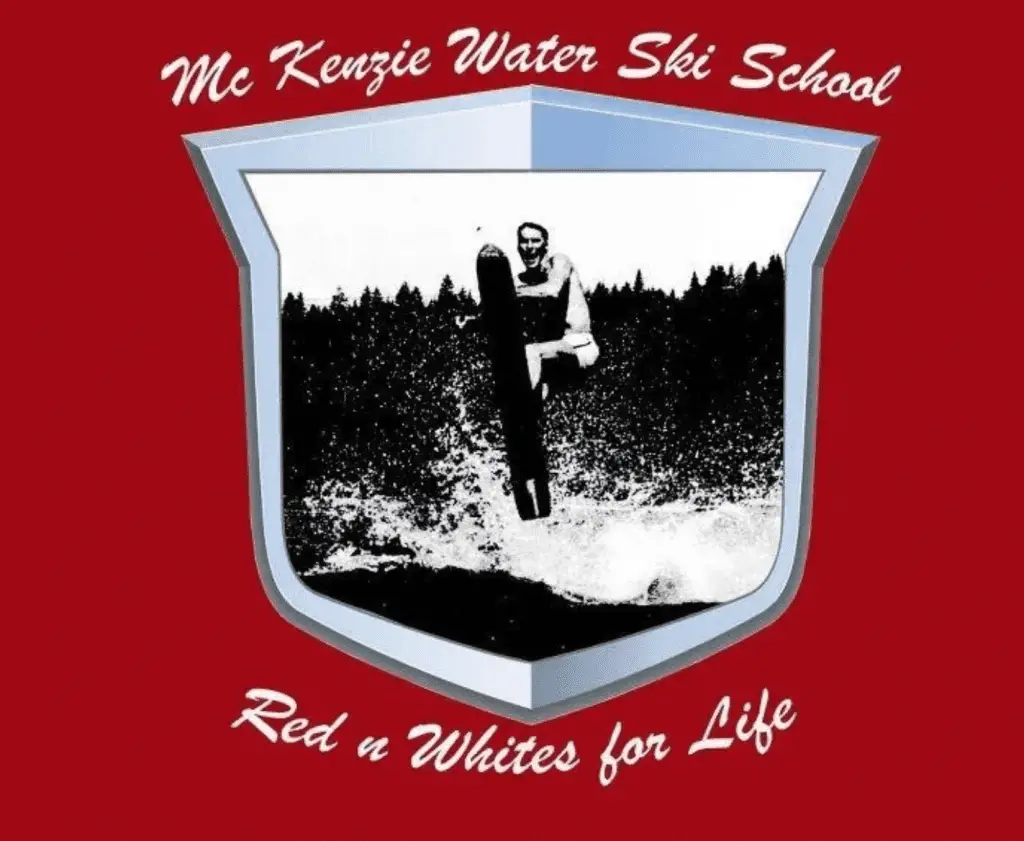 Get out on Lake Arrowhead's blue sparkling water by taking waterskiing lessons at McKenzie's Waterski School. Feel the splash as your skis splice through the water with the wind on your face. Do you already know how to ski? No problem because you can still go waterskiing plus boating and kneeboarding.
28200 State Highway 189 Lake Arrowhead Village
Lake Arrowhead, CA 92352
(909) 337-3814
Lake Arrowhead Queen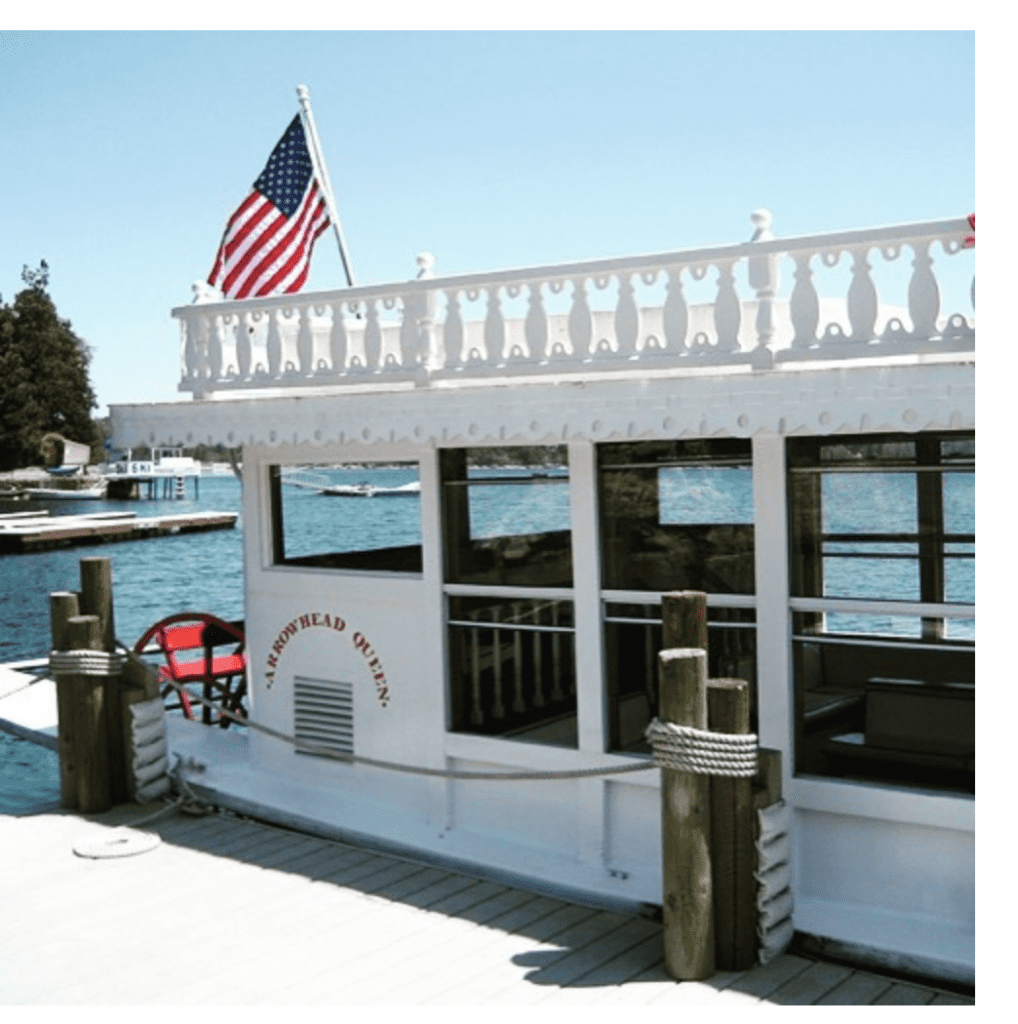 Choose a gorgeous sunny day for a guided boat tour on Lake Arrowhead Queen. There is plenty of space to enjoy the beauty of the sapphire blue water and surrounding nature scenes. Private charters are available for groups, including those celebrating special occasions, for instance, birthdays or graduations. Regular tours are about an hour long and leave daily at routine intervals. If you have never been to Lake Arrowhead before, this is a fantastic tour to take because they share the history of the area during this tour and point out things you might want to explore more later. Enjoy but keep in mind before departing. There are no bathrooms available on the boat tour. Morning or afternoons are less crowded than other times of the day.
28200 CA-189 c100
Lake Arrowhead, CA 92352
(909) 336-6992
Other Lakes
It is important to note that the beach, fishing, and kayaking are not open to tourists or visitors in general. To do those on Lake Arrowhead, you have to be a member of the Arrowhead Lake Association or be with someone who is a member of the ALA as their guest. If this is not possible, don't worry. Two local lakes are open to the public for all of those activities.  These are Lake Gregory and Big Bear Lake.
Lake Gregory has an inflatable playground in the water. You also have the option of renting an aqua bike. Beaches are public. You can also take a stroll around the lake.
Big Bear Lake, also close to Lake Arrowhead, is the bigger of the two public beaches. You can rent kayaks or bring your own. Pontoon boats are also allowed to be rented, as well as jet skis, fishing boats, and others. Beaches are public. Big Bear Lake rents out cabins for those that want to stay longer. Fishing at either lake requires a permit.
Delicious Food and Shopping Treasures
The Lakefront Tap Room Bar and Kitchen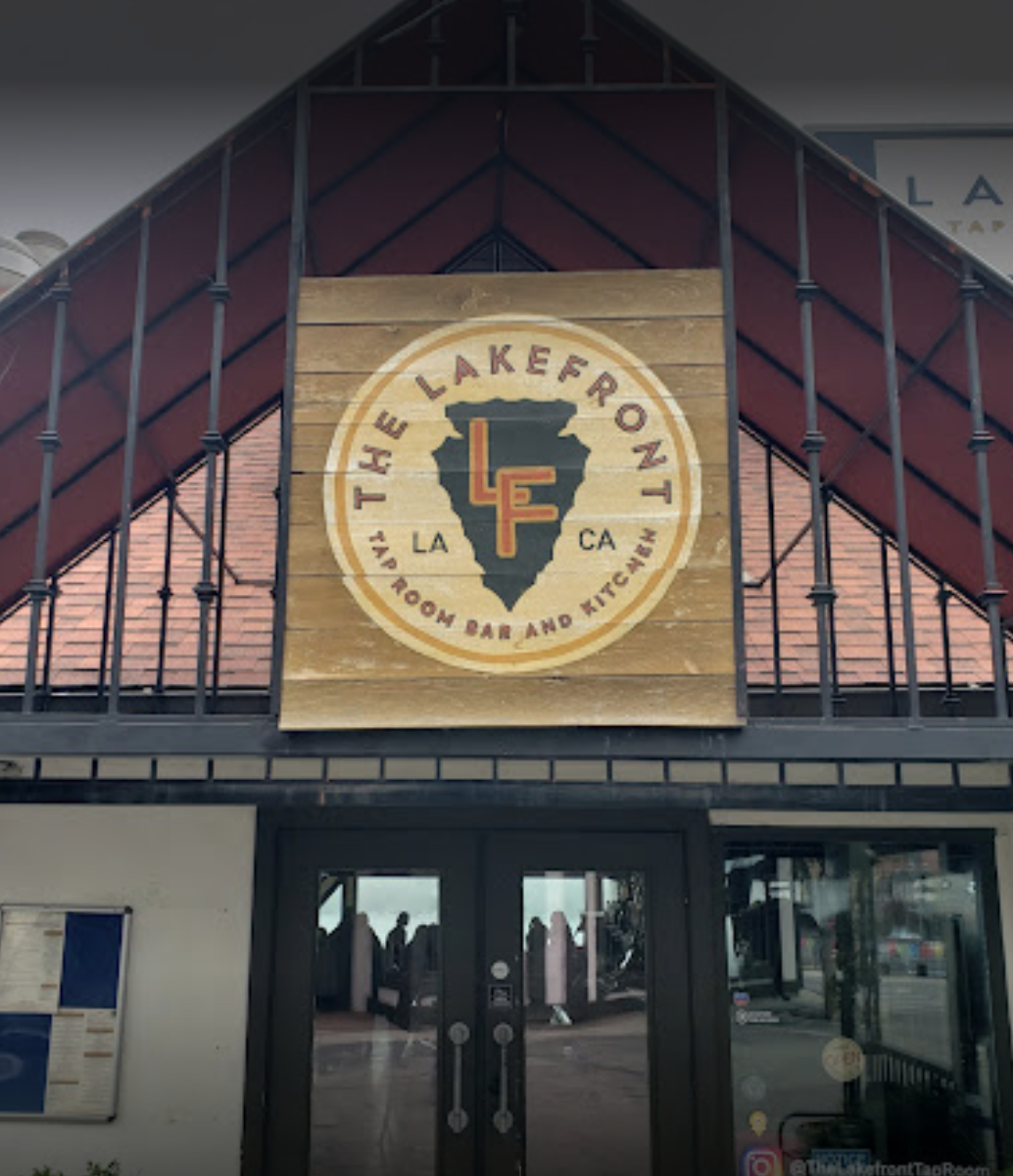 This popular restaurant provides indoor and outdoor eating areas. With a classy look, it is still a down-to-earth eatery offering burgers, hot dogs, salads, and a huge variety of other fresh-cooked meals. On weekends, enjoy a music show with a favorite cocktail while participating in community activities. 
28200 CA-189 E-200
Lake Arrowhead, CA 92352
(909) 744-8887
The Grapevine 
This combination wine store and bar is a great place to visit for those who love good wine. Sip your favorite wines while enjoying a collection of scrumptious finger foods, mini sandwiches, or snacks. The best part? Enjoy this with friends on the deck with the blue lake shimmering in front of you. If you prefer the inside, beautiful decor and a classy bar give you a place to still relax and enjoy yourself.
28200 CA-189 c210
Lake Arrowhead, CA 92352
(909) 337-6700
Lake Arrowhead Brewing Company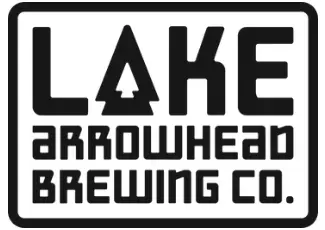 There is nothing like an ice-cold beer with friends. Here you and your friends can share a beer or two out on the patio with the fresh smell of pine in the air from the trees. The brewing company brews many varieties of seasonal beers, so there is always a new one you'll want to try. Additionally, these seasonal beers are on tap resulting in one of the finest collections of beer anywhere.
Lake Arrowhead Village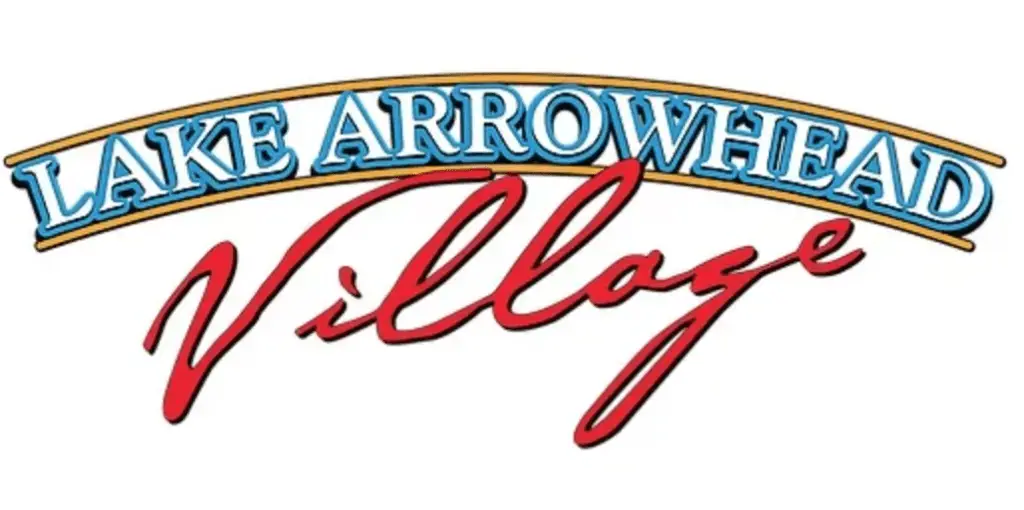 A favorite shopping and eating hub for locals and tourists alike, this village has something for everyone. Find a favorite boutique or store for souvenirs, gifts, clothing, sports supplies, and food, among other things. The list of products available is endless in the numerous high-quality shops. Once shopping is finished, enjoy a meal at one of the many eateries or take a self-defense class. Then check out the artistic offerings of one of the multiple art galleries. There is so much to do. You will never be able to accomplish it in one day. Hundreds of shops, restaurants, and daily activities are joined by seasonal activities as well. Enjoy a perfect Oktoberfest in October. A grand Christmas parade spreads Christmas cheer around. Caroling and other traditions come alive in Lake Arrowhead Village. Christmas gift shopping is a breeze because you'll find something for everyone on the list. 
As for regular shopping, there is a mix of well-known shops and locally-owned shops. Jensen's in the grocery store the locals like. It even has a Starbucks inside.
28200 CA-189
Lake Arrowhead, CA 92352
(909) 337-2533
Romantic Getaways
This mini-getaway is on Seely Creek hiking trail, about 10 miles drive from Lake Arrowhead. Present on the hike is a large rock shaped like a heart. Take a photo with your love there or possibly it might be a unique place to propose. 
Lake Arrowhead Resort and Spa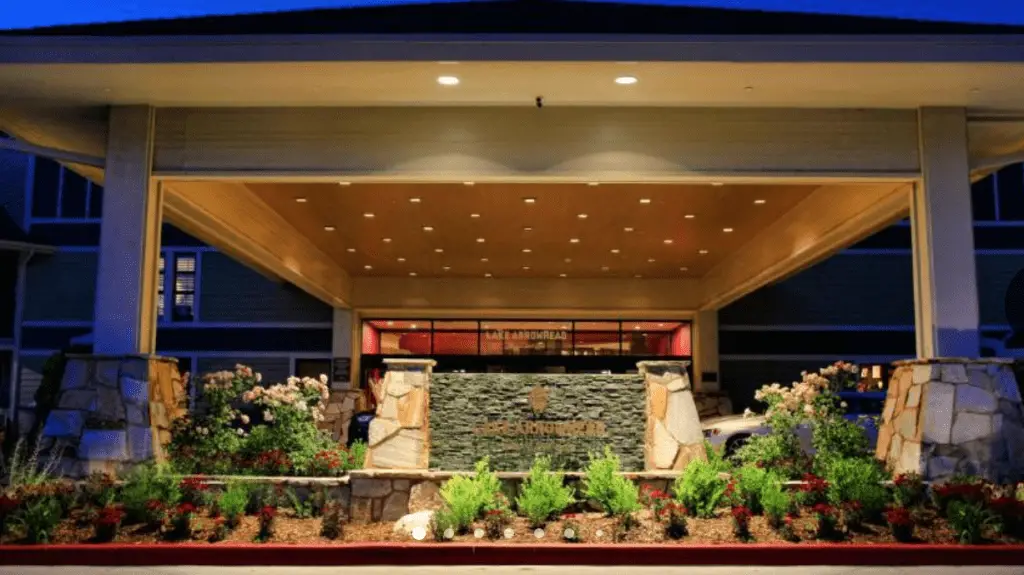 Pamper each other by going to this fabulously relaxing spa. Stay as guests in their rooms or in a lakeside suite. Many rooms offer breathtaking mountain scenery through your room's window. Enjoy a wonderful meal in the resort restaurant or take a walk hand in hand on the trails. Take advantage of the spa's private beach to enjoy the refreshing water and lake. Come back to enjoy a totally relaxing massage and other pampering treatments for you and your love.
Lake Arrowhead Wedding Venues
Lake Arrowhead Queen offers more than their boat tours. Couples frequently choose the boat as a unique but beautiful wedding venue. Other tours are not led during the wedding, so only the wedding party and guests are aboard. They have different options to choose from. Furthermore, you can have your dream wedding at the resort, by the lake, on a beach, in a ballroom, or in a handful of other gorgeous locations on Lake Arrowhead.
Other Interesting Attractions
Mountain Skies Astronomical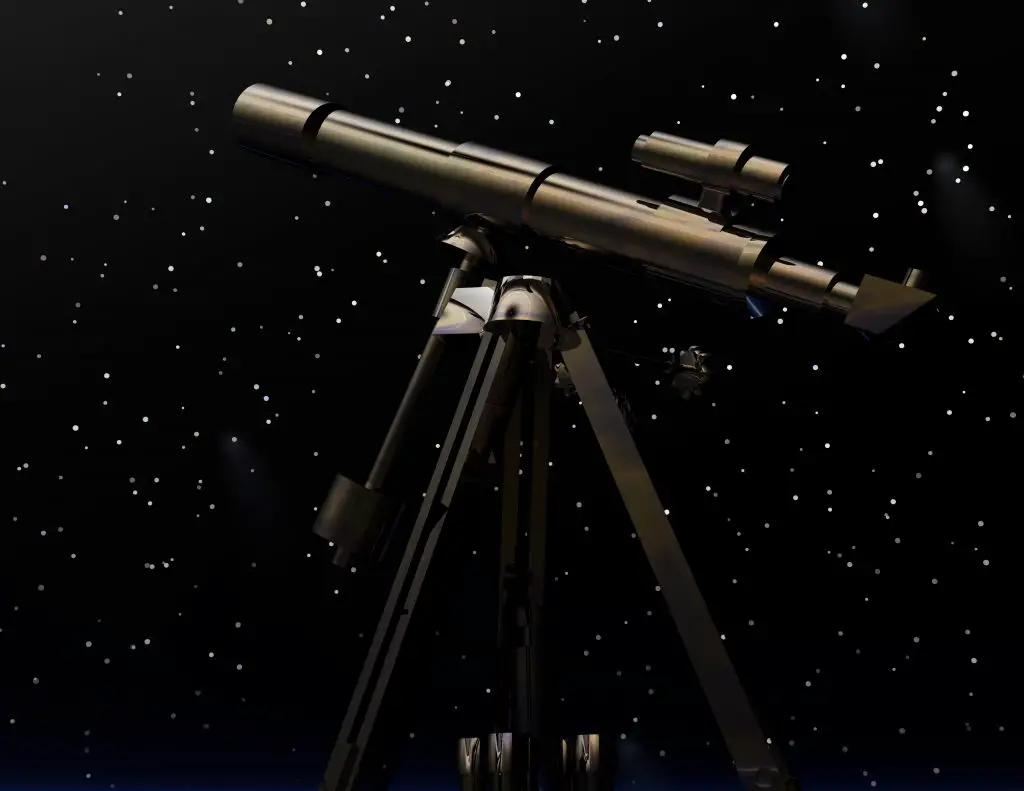 Amp up your stargazing skills by visiting this inexpensive tourist attraction. Interactive participation with high-power modern telescopes allows you to see the stars as never before. Helpful, educated professionals stand by to answer questions and give tours. There is even a gift shop, so you can take home a memory. If you'd like to learn more about outer space and its wonders, there are even classes you can take. 
27614 CA-18
Lake Arrowhead, CA 92352
(909) 336-1699
Lake Arrowhead Country Club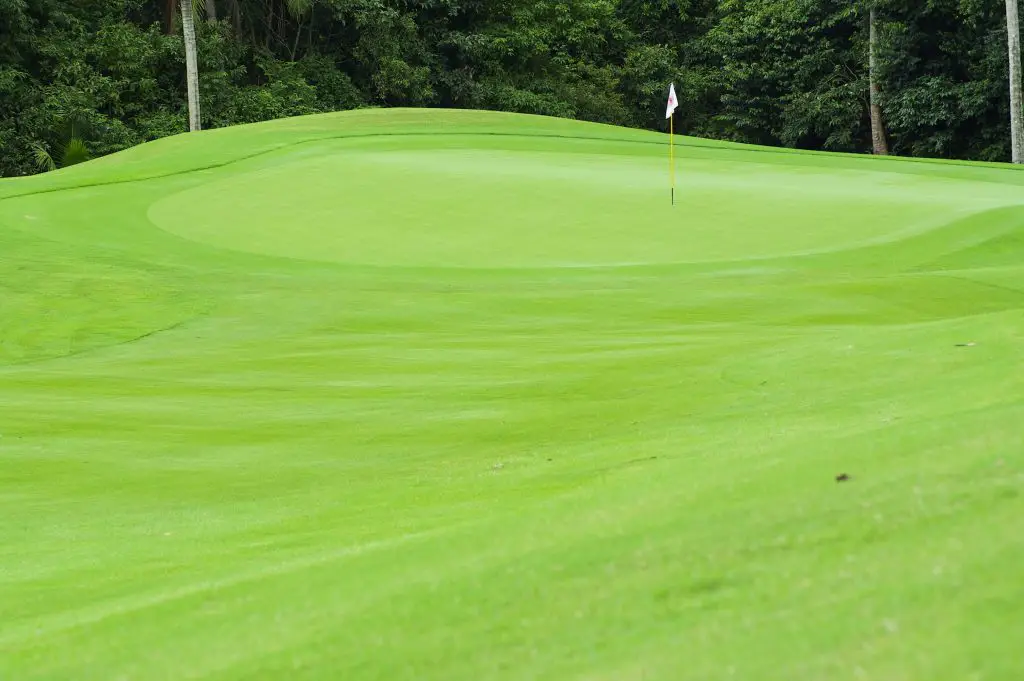 Play golf, tennis, pickleball, and other sports at this relaxing retreat. The retreat is perfect for smaller groups of friends, with a single partner, or even alone. Along with sports options, you can enjoy the bar and restaurant. Drinks on the patio while relaxing in peaceful surroundings is another option. 
250 Golf Course Rd
Lake Arrowhead, CA 92352
(909) 337-2441
Strawberry Peak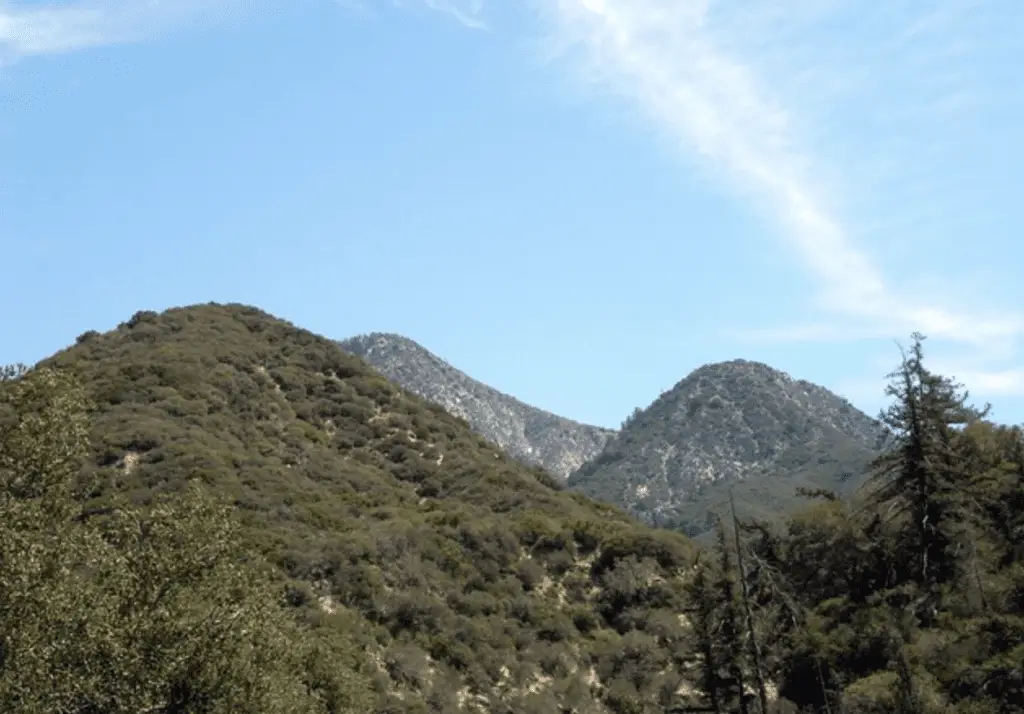 Strawberry Peak is the highest mountain in the front range at Lake Arrowhead. It is 6,164 feet. There is a fire tower you are allowed to climb if it is open. It is open from 9:00 am to 5:00 pm from Memorial Day to Labor Day. It costs $5 for a day pass to get in. If it is not open, the volunteers will be gone and the gate closed and locked. The tower on Strawberry Peak is worth a visit if your schedule allows it. The view from the tower is stunning with a vast view of wild strawberries.
Skypark Camp & RV Resort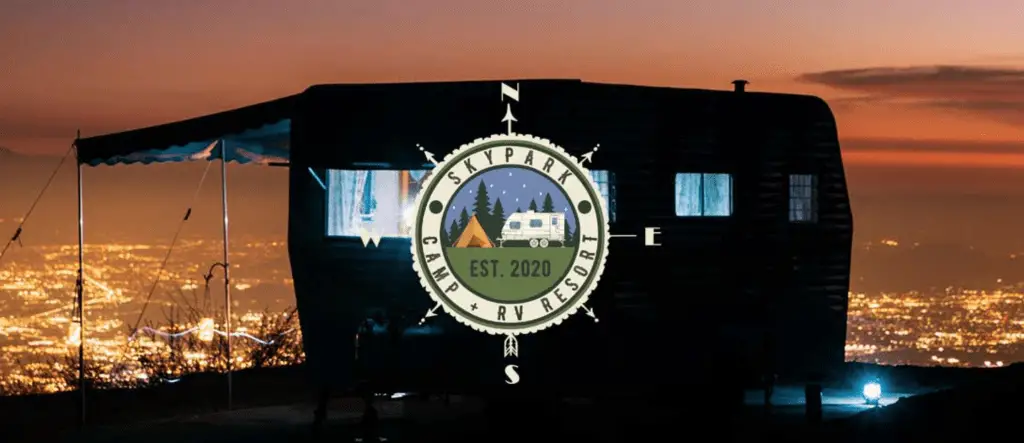 Skypark Camp sits across from Skypark in Lake Arrowhead Ca The campground has full hookups for RVs and camping spots.  The newest option at this campground is "glamping". This is an area filled with retro airstream trailers and a retro theme. The trailers are real and over 50 years old but have been completely restored and "glammed up".They are each positioned so you have a breathtaking view of the San Bernardino mountains. Each trailer also has a fire pit and a picnic table. Feel like you stepped back in time with this trendy glamping theme. Community activities like Friday night games and campground scavenger hunts add to the fun. All you need to bring is your food. The camping resort provides everything else, including air conditioning. Basically, instead of a normal hotel resort room, you stay in the airstream instead. 
Summer Concerts in Lake Arrowhead, CA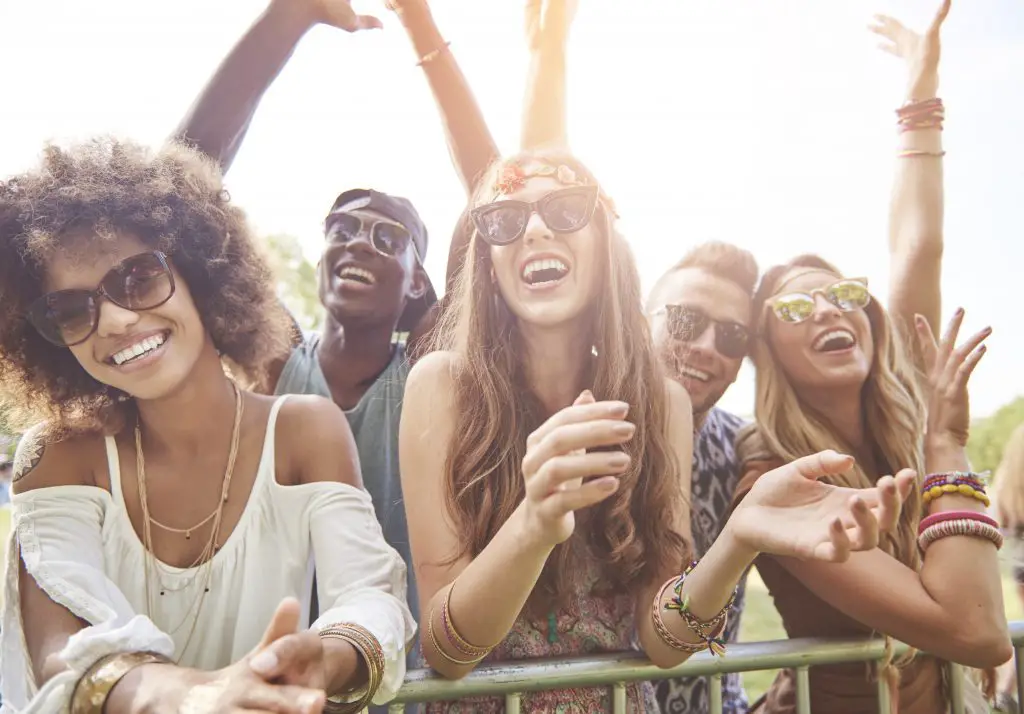 Lake Arrowhead Village always has a series of concerts in the summer. These are nighttime concerts and are highly popular. The concerts are on Friday and Saturday weekend nights. Time wise they last from 7 pm -9 pm. The concert season starts on May 27. It is over on Labor Day weekend. Pais reserved seating is available but many just stand in the crowd enjoying the music, which can be heard at various locations around the lake anyway. The music  is played for the most part by tribute bands, so you are sure to hear some of your favorite songs.
Rim Nordic Skiing Area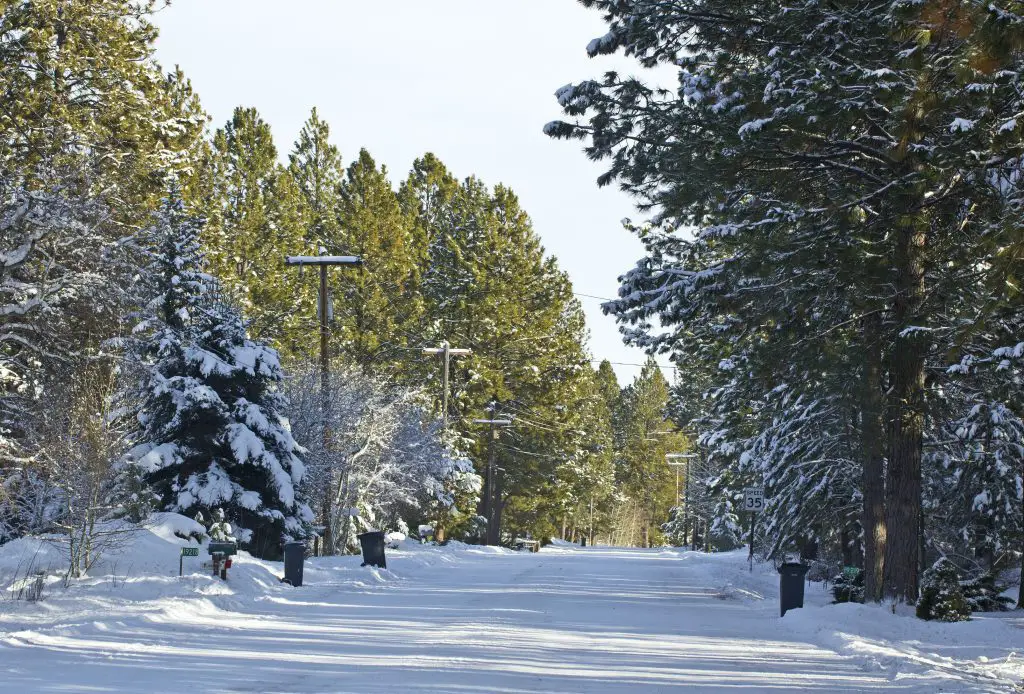 Yes, you can ski in California at Arrowhead Lake. The cross-country skiing area is the only one in California that has trails groomed by machines that also groom normal ski areas and skating lanes in addition. . They are open daily in winter from 9 am to 4 pm. You can do other kinds of skiing and even go snowshoeing on the trails. Any level of skier will enjoy the 10 miles of groomed trails and the ungroomed snowshoe trails. Dogs are not allowed in this area.
When summer comes and the snow melts, the snow trails give way to bike trails, cross country bike races, and mountain biking.
We also host the Pine Cone Festival in the mountains.
The Mountain History Museum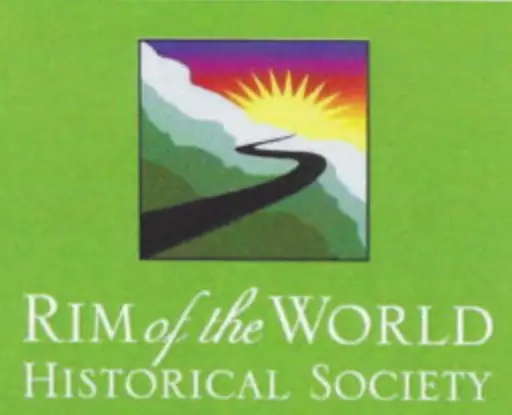 Calling all history buffs. You won't want to miss this incredible museum that features local history. See how Lake Arrowhead was formed and why there are tunnels under the lake. Peruse the history of  Lake Arrowhead Village through photos, documents, and exhibits showing the beginning of the village. Learn about the original tribes that called this area home. Attend one of the many activities throughout the year like their antique car show, Lake Arrowhead tunnel tours, and the Arrowhead queen tours about history.
27176 Peninsula Dr
Lake Arrowhead, CA 92352
(909) 336-6666
If you enjoy the entertaining combination of dinner and a show, this is your spot. The Tudor house features a variety of shows such as jazz music, plays, comedy acts, and other productions while enjoying your favorite meal. These live shows are all week long. The house before the 1920s had a notorious history with mob involvement, management and prohibition-type entertainment. Since the 1950s,  it has a legal history and has become one of the favorite attractions there. The Sunday Brunch tradition is extremely popular with the community coming out to enjoy delicious foods and good company. The Mystery Dinner presentation is a favorite, providing a mystery to figure out and a delectable dinner. The house is also known for corporation getaways and workshops.
800 Arrowhead Villa Rd
Lake Arrowhead, CA 92352
(909) 336-5000
Immerse yourself in art at this colorful lakeside gallery. Enjoy the incredible paintings by talented artists. If other kinds of artistic endeavors are more your thing, there are also plates, jewelry, and a lot more. You can also express your own voice through art by taking a class in jewelry making, oil painting, or other forms of art creation. Whatever art form you enjoy, you are likely to find it here, each kind spinning the stories of the mountains.
28200 CA-189
Lake Arrowhead, CA 92352
(909) 744-8450
Great for the Kids
Lollipop Park
Take a ride on a spinning teacup. Race your kids on a go-kart track or pick and share all your favorite candy at the confectionary.  Lollipop Park is an amusement park where kids and parents can have the fun of a lifetime together. With bouncy castles, carousels, shops, and activities, this lakeside park has everything to have your kids in fits of giggles that will melt your heart. With areas for picnics and playgrounds among the rides and activities, there is always something to do.
28200 CA-189
Lake Arrowhead, CA 92352
(303) 761-8700
SkyPark at Santa's Village
Older kids will love all the outdoor activities they can do with their mom and dad at Skypark. Zip-line the day away or learn how to flyfish. Hit the bullseye on the target as you learn skillful archery. Want something a little less? Try biking with family or friends on the very impressive biking trails. If you work up an appetite, Skypark has you covered. Sink your teeth into a tasty handcrafted burger or hit that sweet tooth with homemade pastries and more. Seasonal activities include ice skating and visiting Santa.
28950 CA-18
Skyforest, CA 92385😬
(909) 744-9373
Grass Valley Park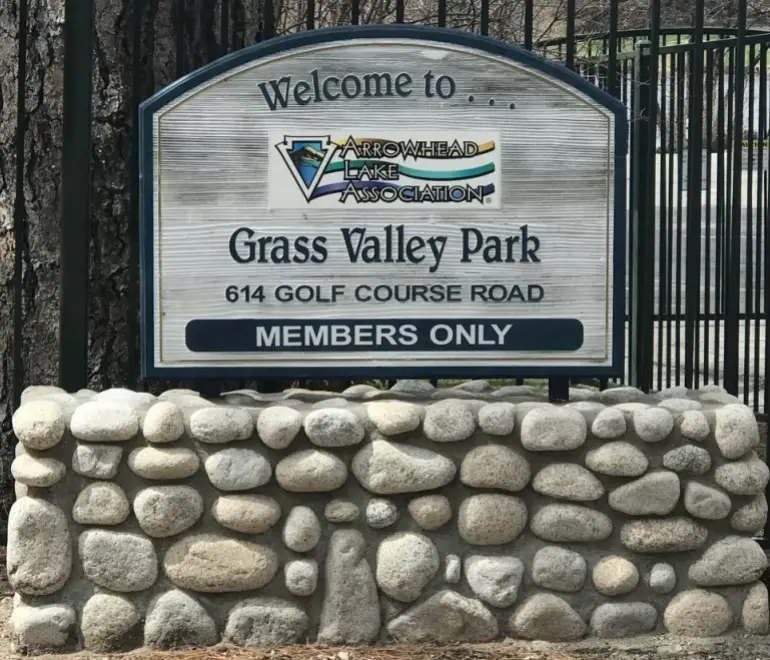 Grass Valley Park is a nature-filled area by a small lake of the same name. Families can enjoy fishing, BBQing, playing games, and having a picnic. Children enjoy the well-maintained playground and parents will appreciate the clean restrooms. Grassy areas are fun for kids and dogs to run and play in.
629 Golf Course Rd
Lake Arrowhead, CA 92352
(909) 337-2595